About Brand Brunnen

Baier & Schneider company is one of the largest producers of day-to-a-page diaries in Europe.

20 million customers choose BRUNNEN day-to-a-page diaries. The BRUNNEN day-to-a-page diaries are a reliable, stylish and functional planning tool that maintains an ideal and impeccable look for 365 days.
5 REASONS TO CHOOSE BRUNNEN
BRUNNEN is legendary German quality. Each day-to-a-page diary is proudly labeled "MadeinGermany", which is a symbol and guarantee of the gold standard quality
BRUNNEN is a world-famous prestigious brand. BRUNNEN day-to-a-page diaries are sold in more than 70 countries.
BRUNNEN – European standards of environmentally friendly production.
BRUNNEN – high functionality, style and convenience of each model. The day-to-a-page diaries are made of highest quality European paper, the elements of each model are thought out with German accuracy and formalism. The collection of diaries are annually updated with a glance to new trends in models, covers and colors.
BRUNNEN is a unique proposition in the branding and personalization field: free prototyping of corporate day-to-a-page diaries, perfect embossment quality.
Day to a Page Diaries
BRUNNEN day-to-a-page diaries are legendary German quality and accuracy of planning.
You can choose day-to-a-page diaries both in the classic business cover and bright exclusive one. The diaries are made in a convenient classic "day to a page" format, made of European high-quality paper.
BRUNNEN day-to-a-page diaries are an indispensable attribute of effective planning due to the reference quality of performance and carefully thought out elements.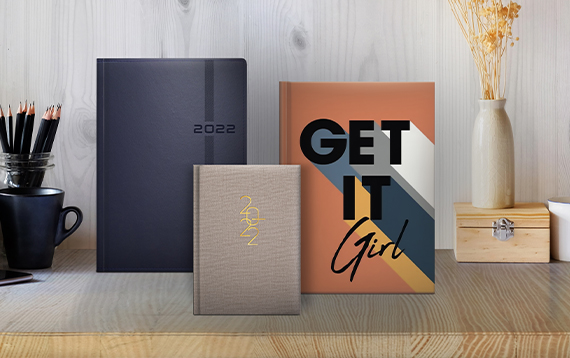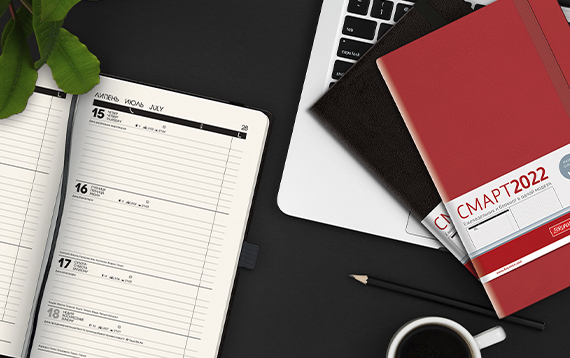 Week to view diaries
BRUNNEN week to view diary is made in the format of "week on the page spread". It makes it easy and convenient to plan tasks for the whole week. Tear-off corners, additional perforated pages make the weekly use even more comfortable. The week to view diary has an information block in Ukrainian. The BRUNNEN collection presents both business week to view diaries in classic colors and covers, as well as bright compact models.
One of the most popular models is the week to view diary Smart. Its main advantage is the week to view diary and notebook in one model, which allows you to plan and record a large amount of additional information at the same time.
Desktop Planner
Premium classic desktop planner – horizontal week to view planner – a convenient and irreplaceable assistant in planning at the workplace. Made in Germany, at the manufacturing facility with century-old history and family traditions.
Made from European white paper with a one-color delicate gray print. It has an information block in Ukrainian, "a week on the page spread" format. Desktop planner is the embodiment of German quality, precision and technology.
This model is ideal for managers and office employees who need to clearly see the schedule of tasks for the whole week.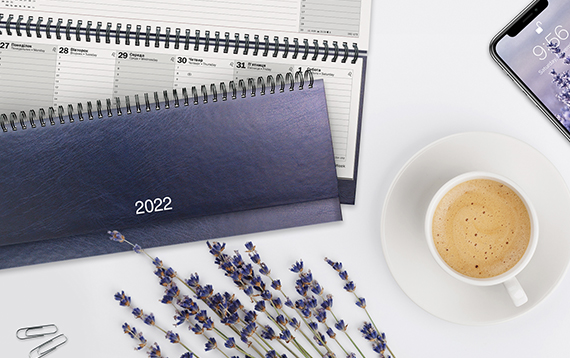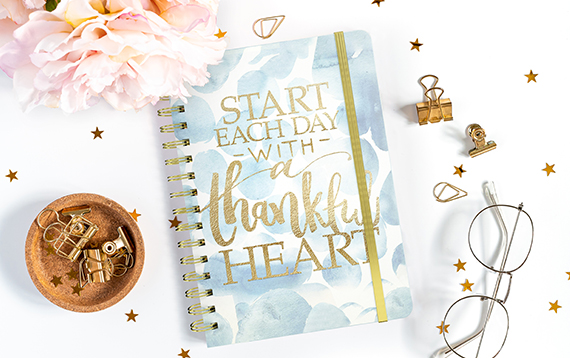 BOUFFANTS & BROKEN HEARTS (BBH) by Kendra Dandy
The new partnership between BRUNNEN and designer Kendra Dandy will be appreciated by millennials and representatives of the Generation Z. A bright, modern and eclectic collaboration is what we need in 2020. Her distinctive layered designs are the perfect complement to the classic BRUNNEN style.
The artist draws inspiration from the playful character of the 60s, paying tribute to unusual design decisions. The cultural era has found a new incarnation in the modern world. Delicate pastel colors resonate with bright details and many small repeating patterns form a stylish pattern.
A limited collection BRUNNEN is already available on store shelves. We are sure you have never seen such a brand!
Catalogue BRUNNEN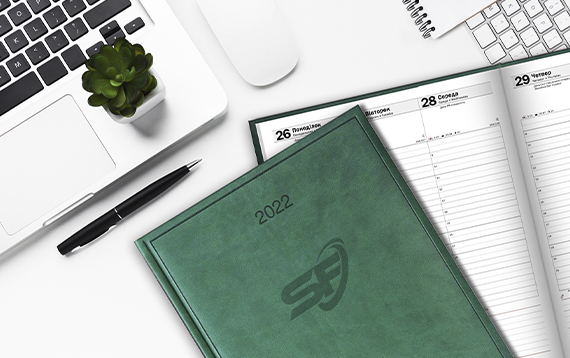 BRANDED EMBOSSED DAY-TO-A-PAGE DIARIES
You can order BRUNNEN branded embossed day-to-a-page diaries.
Thanks to the German reference quality, functionality and blameless style, BRUNNEN is an excellent option for a corporate day-to-a-page diary.
On brunnen.com.ua website you can choose the model and day-to-a-page diary color, which is mostly appropriate to the corporate style of the company, and also with the help of convenient online application you can create your own unique layout.
We guarantee impeccable quality of diaries' embossing with German foil KURZ. You can order blind embossing of the logo, gold or silver foil embossing, color embossing.
Get price TM Brunnen