About brand KUM

KUM is a German manufacturer of school and office pencil sharpeners, which sharpen ideally and serve long.
At first sight it seems there is no problem in sharpening a pencil. After all there is a wide variety of different sharpeners. However purchasing a new sharpener often results in disappointment, wasted time, and spoiled pencils.
Impeccable German quality has been the main success and popularity component of KUM sharpeners for almost a century.
The company started in 1919 in Erlangen (Germany) as a factory producing plastic and metal ware (originally "Kunststoff&Metallwarenfabrik"). Later the name was abbreviated as KUM and became a world-famous company.
Today KUM means almost 100 years of experience in manufacturing highest quality sharpeners. Knowledge and experience accumulated in so many years, let KUM perfect their technologies and engineer new lines of products, such as tools for left-handed, drafting and writing tools, brushes.
KUM sharpens better!
The blade is made of high-carbon steel, and its hardness overtops one of a bearing. KUM sharpeners' fineness is compared to one of a razor. A blade is securely fixed by a special screw. KUM blades are not flat, they are a bit curved. KUM is a single manufacturer worldwide using such blade shape.
KUM serves longer!
Three carefully designed processes are used to protect the blades: polishing, ultra sound cleaning and oil coating. Such proofing serves for years and provides durability of sharpeners.
Permanent quality control!
In-house manufacture of all parts of KUM products (exception to this rule applies only to the blade-fixing screw) and quality control at every stage provide ideal precision of all elements.
KUM is impossible to confuse!
Every blade is KUM marked, which makes choosing original high quality sharpeners easy.
KUM's key to success is legendary German quality and continuous innovations. Almost all components, including injection molds and hardware are manufactured in-house. This allows ideal precision and quality control. The KUM company owns the biggest quantity of inventions and patents among all sharpeners' manufacturers.
German KUM sharpeners sharpen ideally and serve long!
SHARPENERS
KUM sharpeners have been manufactured in Germany for more than 100 years. KUM sharpeners sharpen better due to the extra-sharp curved blades, their safe fixation and maximum container precision. KUM sharpeners serve longer as the barrels are made of durable materials (primary plastic or magnesium) extra-sharp blades undergo special treatment and are coated with oils to prevent corrosion. KUM sharpeners are safe, free of toxic substances, and compliant with European EN71 standard.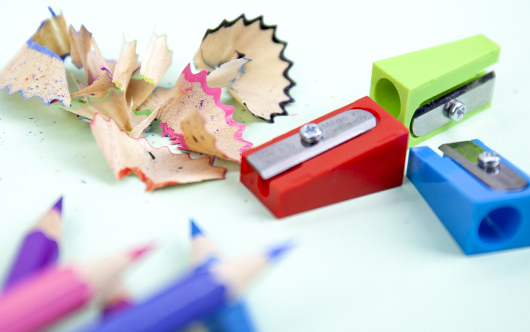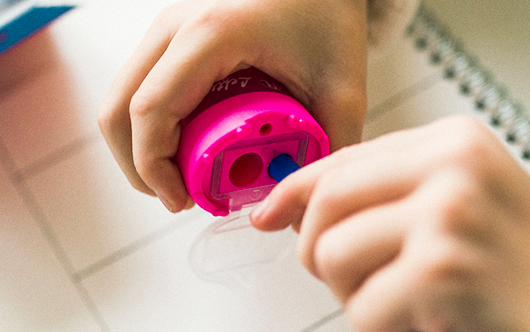 LEFT-HANDED PRODUCTS
For many years KUM has been manufacturing products for left-handed people. 15-20% of Europeans are proven to be left-handed. KUM takes due account of their features and needs because it wants to help left-handed children study better, left-handed adults work better and feel more comfortable in everyday life. The main feature of KUM lefty sharpeners is a reoriented blade, so a person can make rotation movements in a comfortable direction. So, a hand won't get tired, and a pencil won't break. In KUM scissors the shears are fixed inversely to guarantee their comfortable use: the paper won't tear or fold, the cutting line is well-seen. Thanks to permanent innovations KUM is reputed as an expert in research and development of products for the left-handed.
Ergonomic Grips
Sattler Grip and Pencil Grip are ideal while learning how to write. Ergonomic grips are especially necessary for little first graders, so your kid will quickly learn how to grip a pen or a pencil correctly, the hand won't get tired making writing much easier and positively influencing the handwriting.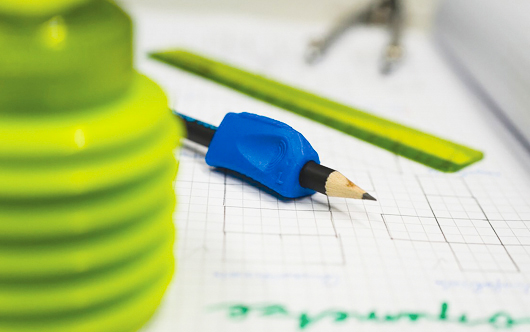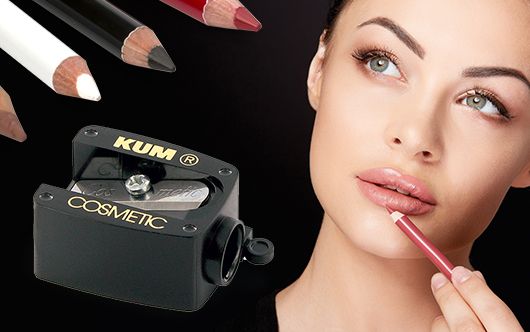 COSMETIC SHARPENERS
KUM is especially proud of its cosmetic sharpeners. Any cosmetic pencil can be easily shaped with KUM pencil sharpener. Besides, what is essentially important, a sharpener rounds an ideal pencil point. Thus, the line is rather fine, at the same time the pencil doesn't damage gentle skin of lips and eyes. The KUM company produces cosmetic sharpeners for many world famous brands.
Get price TM KUM