About brand GoPack

The GoPack brand produces modern school backpacks and city backpacks for the universal use. Stylish and available models for kids and adults. Our backpacks are the best choice for practical and thrifty moms, teenagers with rapidly changing their preferences and accessories lovers. GoPack is a manufacturer of trendy, budget backpacks with European quality.
What is special in GoPack backpacks:
The unique designs. Every year a new collection of backpacks is presented, it's corresponds to the latest global world trends in school fashion and street style. Stylish colors, popular shapes and nifty decor. GoPack is an organic combination of noble simplicity and impeccable style.
Laconic functionality. The correlation of convenience and functionality at one time is both comfortable and concise. GoPack brand is distinguished by a verified and thoroughly spacious organization inside the backpack. Spacious compartments and pockets for the gadgets and your small things.
Comfortable structure. Anatomical backs and soft straps; light weight and ergonomic handles.
The decent quality and an affordable price. Only high-quality materials and accessories are used to develop the backpacks. Wear-resistant fabrics, durable linings and smoothly easy working zippers.
The GoPack backpack's collection is for everyone:
for primary school;
for junior school;
for high school and students;
city models.
GoPack – is my pack!
Рюкзаки для молодшої школи (6-8 років)
Вибір першого рюкзака – це відповідальна місія як для батьків, так і для дитини. Адже рюкзак першокласника — це не тільки вірний помічник, але й красивий модний аксесуар. Нехай ваша дитина буде індивідуальною та оригінальною разом з GoPack!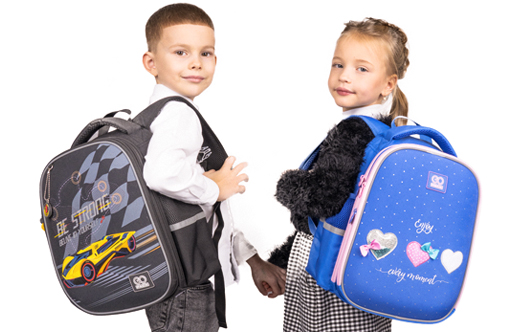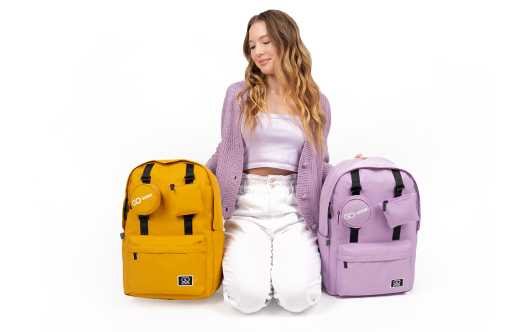 Рюкзаки для старшої школи (13-17+ років)
Різноманітність форм, ідеально підібрані кольори рюкзаків GoPack допоможуть підкреслити індивідуальність як школяра, так і дорослого.
Рюкзаки створені для активного щоденного використання у школі, інституті, на роботі або звичайній міській метушні.