About brand GoPack

The GoPack brand produces modern school backpacks and city backpacks for the universal use. Stylish and available models for kids and adults. Our backpacks are the best choice for practical and thrifty moms, teenagers with rapidly changing their preferences and accessories lovers. GoPack is a manufacturer of trendy, budget backpacks with European quality.
What is special in GoPack backpacks:
The unique designs. Every year a new collection of backpacks is presented, it's corresponds to the latest global world trends in school fashion and street style. Stylish colors, popular shapes and nifty decor. GoPack is an organic combination of noble simplicity and impeccable style.
Laconic functionality. The correlation of convenience and functionality at one time is both comfortable and concise. GoPack brand is distinguished by a verified and thoroughly spacious organization inside the backpack. Spacious compartments and pockets for the gadgets and your small things.
Comfortable structure. Anatomical backs and soft straps; light weight and ergonomic handles.
The decent quality and an affordable price. Only high-quality materials and accessories are used to develop the backpacks. Wear-resistant fabrics, durable linings and smoothly easy working zippers.
The GoPack backpack's collection is for everyone:
for primary school;
for junior school;
for high school and students;
city models.
GoPack – is my pack!
BACKPACKS FOR JUNIOR SCHOOL (6-8 YEARS)
Choosing the first backpack is a responsible mission for both parents and the child. After all, the first-grader's backpack is not only a reliable assistant, but also a beautiful fashion accessory. Let your child be individual and original with GoPack!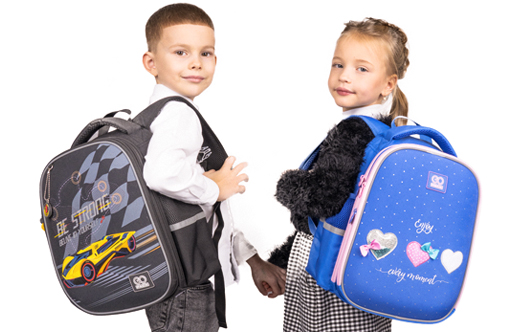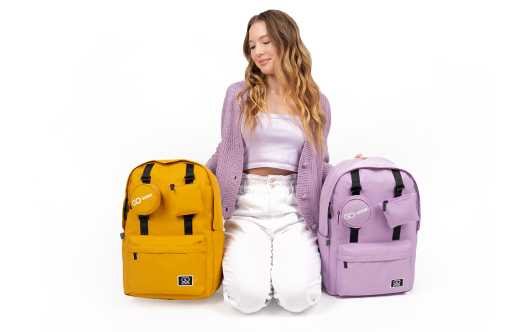 Backpacks for high school (13-17 + years)
A variety of shapes, perfectly matched colors of GoPack backpacks will help emphasize the individuality of both schoolchildren and adults.
Backpacks are designed for active daily use at school, college, work or the usual city bustle.